VISION, PLANNING, LEADERSHIP!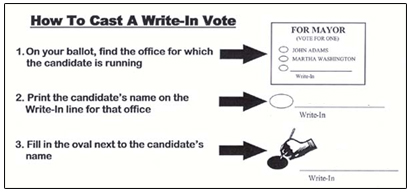 MAKE SURE YOUR VOTE COUNTS!
Kenny Ricker for Mayor - Write-In Candidate.
A write-in candidate is a candidate in an election whose name does not appear on the ballot, but for whom voters may vote nonetheless by writing in the person's name.​
Kenny Ricker is a lifelong Leominster resident, prominent business owner, and devoted family man.

Graduate of Leominster High School (Class of 1988) and Fitchburg State College (Class of 1995).

Kenny was born and raised in Leominster by mother, Katherine (Lolli) Ricker, and dad, Robert "Bucky" Ricker with his siblings, Sherri, Rhonda and Steve. In addition to running his own businesses, Kenny served as Dean at Samoset Middle School.

Please email campaign@kennyrickerformayor.com to support the campaign. We need your help!

Write in Kenny Ricker for Mayor of Leominster on November 7th!​
To the Editor:
The disturbing news of the near shutdown of custodial and cleaning services to Leominster's schools and the sudden change to rehire the same services due to legal litigation leaves me convinced that this city's leadership only reacts to, not prevents, crises.
As a direct result of Mayor Mazzarella refusing to collaborate with school committee representatives on a sound budget, thousands of Leominster students, teachers and staff have experienced unsanitary bathrooms and dirty classrooms for the last two months.
Could you imagine how dirty and dangerous conditions could get if the cleaning, maintenance and repairs were left completely neglected for even a few days? That's what would have happened had the contracting firm bailed due to non-payment from the city. The city had the money back in September to keep these services on.
With this legal litigation, now the city will bring this service back, but will have to pay previous backpay, as well as, costly legal fees due to the lack of vision of what an education system needs to operate at a bare minimum. This is not smart budgeting, it's wasting Leominster's tax dollars, while putting thousands of people in an uncomfortable environment, unnecessarily.
Mayor Mazzarella keeps saying the city is in good, financial shape. Really? Sorry, but good financial shape means, at a minimum, paying your bills on time.
We need the mayor to work with, not around, the school committee to ensure our district does not violate these types of contracts and to ensure efficient, school district operations. The mayor can't "clean up" our schools because he doesn't collaborate with key stakeholders to find optimal solutions. Our students, families, and city deserve better.
Thank you for your attention.
-Frank Cohen, Leominster resident and taxpayer
​