VISION, PLANNING, LEADERSHIP!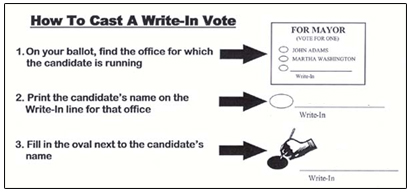 MAKE SURE YOUR VOTE COUNTS!
Kenny Ricker for Mayor - Write-In Candidate.
A write-in candidate is a candidate in an election whose name does not appear on the ballot, but for whom voters may vote nonetheless by writing in the person's name.​
Write in Kenny Ricker for Mayor of Leominster on November 7th!​
According to MassInc, the definition of a Gateway City is as follows;
"Gateway Cities are midsize urban centers that anchor regional economies around the state. For generations, these communities were home to industry that offered residents good jobs and a "gateway" to the American Dream. Over the past several decades, manufacturing jobs slowly disappeared. Lacking resources and capacity to rebuild and re-position, Gateway Cities have been slow to draw new economy investment.
While Gateway Cities face stubborn social and economic challenges as a result, they retain many assets with unrealized potential. These include existing infrastructure and strong connections to transportation networks, museums, hospitals, universities and other major institutions, disproportionately young and underutilized workers, and perhaps above all, authentic urban fabric."
As of 2013, Massachusetts had 26 communities that fit the "Gateway" criteria. Leominster was added in 2010 to this list due to census information collected by the city.
How do we change that status? How do we once again become the thriving city whose bustling manufacturing jobs helped to put Leominster on the map? In order to pull our city out of "Gateway" status, we need an aggressive Economic Development plan that moves our focus away from the service industry and big box retail and more towards jobs that not only offer a living wage and great benefits, but also offers longevity which is less likely in retail.
During the 1993 election, according to a Sentinel and Enterprise article titled, "Candidates differ on economic plans," then first-time candidate Dean Mazzarella is quoted as saying, "There are new jobs being created, but too many are service industry jobs instead of better paying manufacturing jobs." Over the past 24 years, we still haven't seen that shift, instead we have seen more strip malls, big box stores and chain restaurants while the tried and true anchors of retail that were successful over the past 2 decades are now facing a struggle with the online boom.
How have our leaders positioned us through the years to continue to respond to the generational change? How have we improved on our "Gateway" status to attract companies that have ultimately chosen surrounding towns such as Devens?
These are problems that I want to find a solution to. In that same 1993 article from the Sentinel and Enterprise, then first-time candidate Dean Mazzarella is also quoted as saying that he, "plans to implement a multifaceted plan that would include changes in the management structure overseeing the city's efforts to bring in new business, the development of incentive plans to attract industry and take steps to encourage job creation." As I've said many times before about the success in my businesses, I put trust in the people that I choose to lead and I would continue that practice as Mayor of Leominster.
My administration and I would work together with other municipalities and our local business community and implement a solid plan of improving the Economic Development in our community by not only collaborating with local stakeholders but also actively reaching out across the country to attract the quality of businesses that would enhance our landscape instead of trying to hinge our hopes on an unrealistic bid like Amazon which would double the size of our community and put incredible stress on our local infrastructure.
As your Mayor, I will work to slow the continual influx of big box retail and instead focus on bringing in companies whose jobs raise the bar for Leominster and it's residents. Let's utilize existing space and make smarter choices for undeveloped space close to our convenient highway access and bring us out of a "Gateway" status.
​