VISION, PLANNING, LEADERSHIP!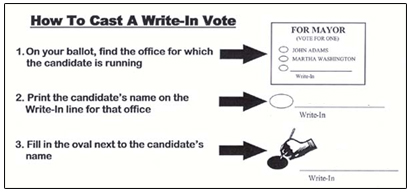 MAKE SURE YOUR VOTE COUNTS!
Kenny Ricker for Mayor - Write-In Candidate.
A write-in candidate is a candidate in an election whose name does not appear on the ballot, but for whom voters may vote nonetheless by writing in the person's name.​
Write in Kenny Ricker for Mayor of Leominster on November 7th!​