VISION, PLANNING, LEADERSHIP!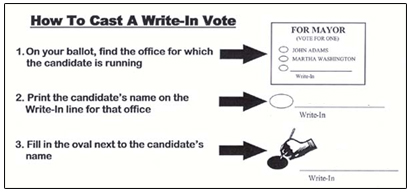 MAKE SURE YOUR VOTE COUNTS!
Kenny Ricker for Mayor - Write-In Candidate.
A write-in candidate is a candidate in an election whose name does not appear on the ballot, but for whom voters may vote nonetheless by writing in the person's name.​
Kenny Ricker is a lifelong Leominster resident, prominent business owner, and devoted family man.

Graduate of Leominster High School (Class of 1988) and Fitchburg State College (Class of 1995).

Kenny was born and raised in Leominster by mother, Katherine (Lolli) Ricker, and dad, Robert "Bucky" Ricker with his siblings, Sherri, Rhonda and Steve. In addition to running his own businesses, Kenny served as Dean at Samoset Middle School.

Please email campaign@kennyrickerformayor.com to support the campaign. We need your help!

Write in Kenny Ricker for Mayor of Leominster on November 7th!​